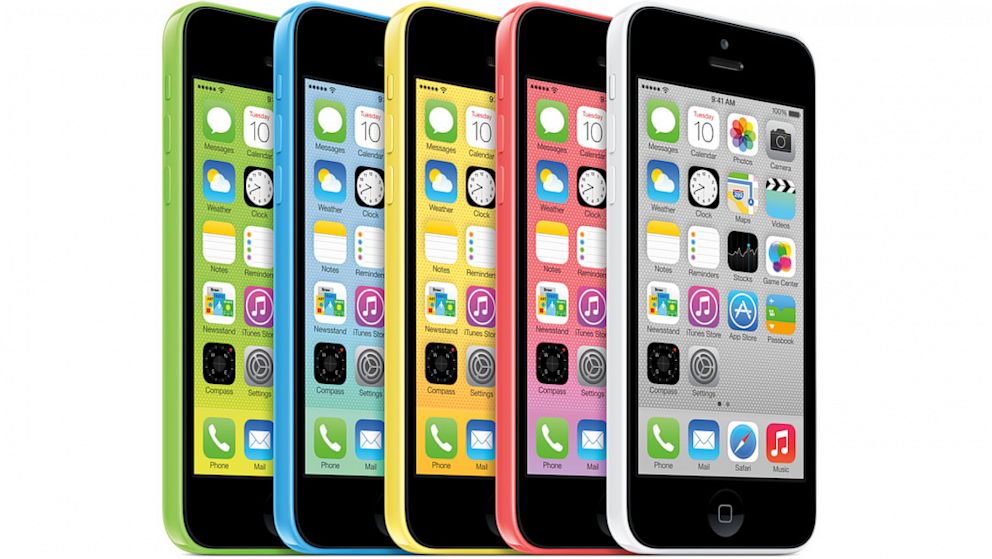 Apple's new iPhone 5s will feature Touch ID, a fingerprint sensor whcih will be used for security and authentication. This new feature will greatly aid blind and visually impaired users who currently struggle with or ignore the passcode ID security feature on the iPhone. Also, buying Apps from the App Store and music and videos from iTunes will no longer require users to enter their passwords if they have an iPhone 5s. Simply place your thumb over the home button and your transactions will now be authenticated and executed. NICE!!!
by Apple, the 5C is certainly more colorful than any other Apple phone, perhaps even more colorful than any iPod. Instead of the metallic finishes that usually adorn Apple products, the 5C's color scheme looks like it was designed by either a candy manufacturer or an elementary school art class.
However, Apple emphasizes that though it looks playful, it is still a phone equal in power and performance to the iPhone 5. Phil Schiller, Apple's VP of marketing, said that the company also hasn't skimped on its structure, saying that the 5C is reinforced with steel. "You are going to be blown away by how rigid and great it feels in your hand," said Schiller.